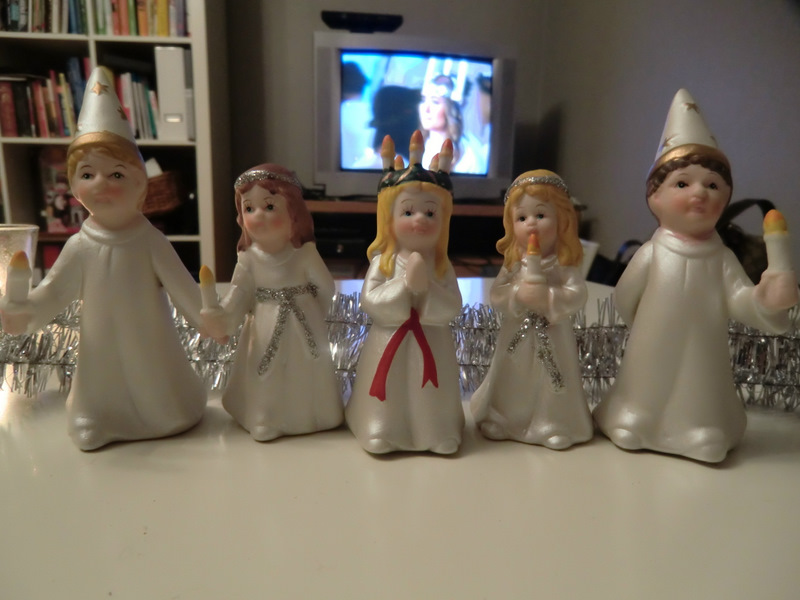 Today is December 13th, also known as the day of Lucia.
Lucia comes from the latin word lux, which means light. The Swedish tradition of Lucia has its origin in both pre-Christian and Christian customs. According to the folklore of the time, the 13th of December was a perilous night since many supernatural forces were about. One also believed that the animals could speak during this night.
During the last period of the Julian calendar up until 1753, the night of Lucia was also the longest night of the year. When the Gregorian calendar was introduced winter solstice was moved to December 21/22. In the pre-Christian Nordic countries, the powers of the light was summoned in order vanquish the dark. The tradition of a lightbringing woman may thus have its origin in a heathen goddess of light.
Today the celebration of Lucia is a highly anticipated occasion all around the country. In schools, workplaces, TV etc you can see a Lucia wearing a white gown with a red sash and a crown of candles on her head as she walks at the head of a procession of women and men each holding a candle. Singing songs of Lucia and other Christmas carols they keep the darkness at bay for a little while.
When I was growing up I myself sang in a quire and have participated in numerous Lucia processions. I have very fond memories of that time and I am very glad that my mother was so persistent in filming some of those Lucia celebrations. She has even digitalized from VHS, edited and uploading one such movie to Youtube. Below you can see me and my sister Lucy back in 1994 spreading light and joy on the day of Lucia.