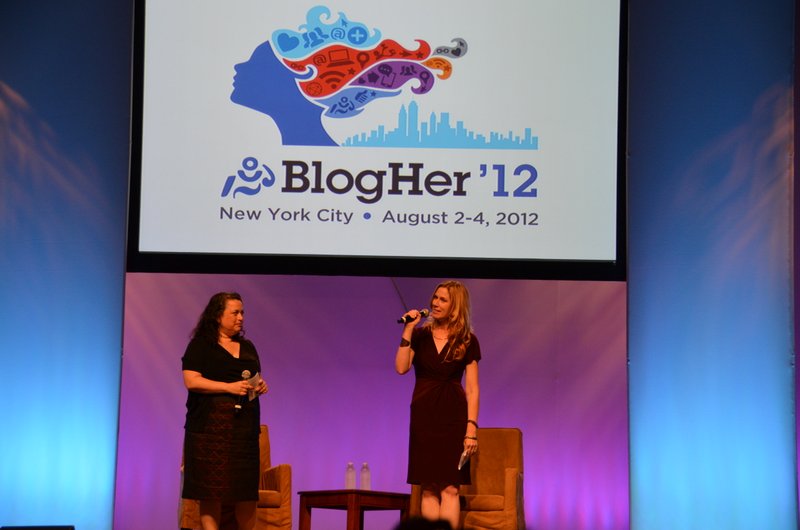 Blogher 2012 is over and all over the Internet blogposts about the conference are beginning to show up.
This was my first visit to both BlogHer and New York and it has taken me a few days to digest all the impressions I experienced. I am still in the US, but have relocated to Palo Alto in California which is a welcomed change of pace in comparison to the intense and somewhat hectic Big Apple.
So what did I think about BlogHer 2012? It is impossible to summarize all my thoughts into one blogpost. So until I have gone though all my pictures and notes I present to you some of my impressions:
Being at a Social Media Conference where the tracks ranged from everyhing from politics and mommyblogging to business tips and technical tutorials AND a majority of the 5000 participants where women was incredible!
One of the absolut highlights of the entire conference was having the opening keynote held by the President himself, Barack Obama on a video live-feed. It kind of tops any speaker I have ever listened to!
The positive feedback I have received regarding TechWoman Magazine made me very proud and happy! (more about this in a separate post)
 The feeling of an open and welcoming community which the participants at BlogHer brought with them makes networking and getting to know inspiring and ambitious women the highlight of the event.